Front page of Hacker News, 2nd product of the day on Product Hunt and featured in one of the biggest Ruby newsletters
This is our experience with this week's marketing boost
Article originally posted on our blog.
We've had a crazy marketing week 🎉 The biggest public launches yet.
A week before, I planned a Product Hunt but didn't launch it because… I was lazy.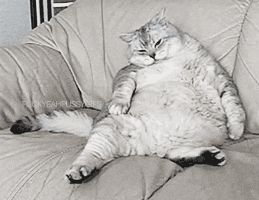 On Tuesday, I finished the work on the Product Hunt campaign and set it to launch on Thursday. I prepped a discount code, told my friends and the community I would launch the campaign, and left it there.
Hacker News
At about 5:00 PM, I started fiddling with Hacker News. I opened the new section and wrote Show HN: Build Ruby on Rails apps 10x faster – Avo in the title and added a link to the homepage. I posted on HN before about Avo, but I think the messaging was wrong. The product wasn't mature enough, and I didn't communicate well about it.
But I said, f*ck it! Let's submit this! I wrote the first comment addressing many of the issues and questions users brought up in the past. I watched the post a bit and got 5-7 votes. I had a call and went into a meeting. I started getting newsletter subscription notifications and a few trials during the meeting. That was weird. When I came out of the meeting, we were on the front page 🎉.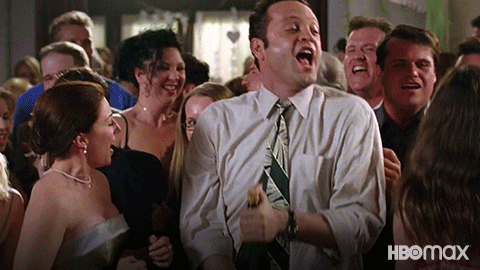 People started commenting; the points began growing.
A good part of the comments from HN were very pertinent questions about how "does it integrate with current apps?", "is it easy to get started?", "will it work in a large app?", and so on. Some weren't. The main ideas were:
"how to get started"
"who is it suited for?"
"can it be used in a medium-sized/large app?"
"how does it support this/that package?"
"how does it compare with the (wrong or right) alternatives?", "Make a comparison."
"does it do this or that?"
"Rails is dead"
"Rails is alive"
"I'm sorry I don't work with Rails with such a wonderful ecosystem"
"I'm excited for these kinds of tools popping up"
"this is a paid product 😠 (mad face)" (although I mentioned that before)
"why is it so expensive? why is it a subscription? can I have it for free? pricing is misleading/unclear."
"do people make money with these kinds of projects?"
"why is it called that?"
"you lie! you can't build something that fast?" (yes you can 😎)
"the demo site is slow" (my bad there. it's hosted on heroku hobby plan)
"Adrian provides the best support. Adrian releases every week. Adrian is awesome 😎!" (I may have distorted that a bit)
"looks amazing. what a breath of fresh air"
"why won't you build this for JS/python?"
"this delivers value!"
"this is useless. I can build it myself"
I loved every comment. Good and bad! This shouldn't come as a surprise to you, but you should want to hear the bad feedback about your product. If someone says only good things, there might be a problem there. Ask them follow-up questions about the things you know are missing. They will start telling you that "oh yes. that is missing from your product too. I had a hard time without it". But that's a post for another time.
One not-so-good thing that happened was that the Product Hunt campaign that was set to go public on Thursday, was triggered by mistake (still not sure how) during the HN launch. So more than half a day of campaigning seemed wasted.
I had a link on the homepage previewing the Product Hunt launch. I spoke with PH support, and they reset it for Thursday. Crysis averted 😮‍💨
The stats for the HN launch look like this:
8K site visitors and 24K pageviews 🚀
about 100-120 users at a time on the site. the VPS with dokku (fantastic tool!) held on very nicely. I even made a few deploys during the peak hours.
~300 points. ~160 comments (almost half were mine responding)
2-3K youtube views (I have a walkthrough video on the homepage)
8 newsletter subscriptions
maybe 10 new Twitter followers
3-4 new Discord users
5 trials started
Usage increased by 20% (people trying it out)
You can find the post here.
I must say I loved every moment of being on the front page. It was a milestone for the indie hacker geek inside of me.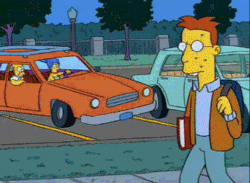 Product Hunt
Let me set the stage for how Product Hunt works. Every day there's a 24-hour window when people launch products. It starts at 00:01 AM PDT and should end in 24 hours. Products get upvoted and at the end of the day you get a badge (1st, 2nd, 3rd product of the day) or if you got featured (top 8-12 products). The unfeatured ones fall somewhere below a "more" button on the homepage (instant death on PH). You also get comments on the product. There are a few more things involved (weekly rank, yearly golden kitty award, reviews, etc), but that's the gist. You'd like to rank as high as possible. The ranking is a secret algorithm that considers votes, comments, how people end up on PH, what they do before voting, and more.
Back to our launch. I live in Romania (EEST time), so the launch starts at 10:00 AM. Perfect to start campaigning. When I say campaigning, I mean going on groups of like-minded people and posting about the product and the launch. For us, those people were, or had these interests:
indie developers
founders
growth hacking
low-code/no-code
start-ups
marketing
tech leads
agencies
These people gave us the most encouragement and feedback about the product.
They were the new people that gave their support. The established ones were Avo users and customers.
I believe they made the difference with their comments. You can always spot the actual customer of the product in the comments. You'll see people go out of their way to let the world know their opinion on it:
Avo is legit!
Avo is the first well documented admin gem
Thank you for this wonderful product
Avo has been a game changer for our team
Avo is hands-down the best solution we've found
Avo inspires me to quickly try new ideas
This is a must-use by engineering teams worldwide
I've built this in-house and watched it decay and become useless so many times
That's what Avo is to me! It's Rails on Rails!
It saved us hundreds of hours of development work and we could focus on our main business
I'd add all the reviews, but I'm going to stop there 😎
The third and equally important category was the Rails community. I posted from my and Avo's Twitter account about our launch. There is a wonderful Twitter community called Ruby on Rails where I never post about Avo. People tend to get a bit "aggressive" toward paid products. Although Avo has quite a robust free option, everyone focuses on the fact that it's PrOMoTiOn. Plenty of paid products are advertised in communities (not only that community), but somehow, people pick on mine. Or at least that's my impression, but that's a rant for another day.
Back to posting on the Ruby on Rails Twitter community; I made the post as honest as possible. "There's a Ruby on Rails package #2 on Product Hunt. Let's show our support." And the folks there were very cool about it (there's another "closed circle" community where the meanness and spiteness are through the roof, IMHO). I didn't hear any mean comments, and some liked the post.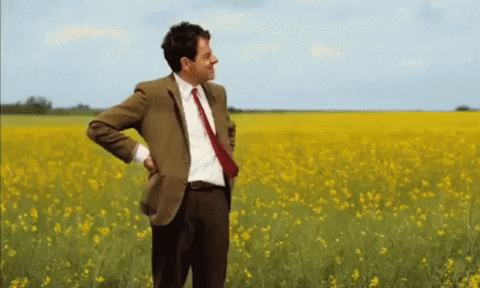 The PH day went by. Somewhere in the first 4-5 hours, we reached the top three and second place quite quickly afterward. We were behind the #1 by about 10-30 votes during the day. The number one product was "A Chrome extension for beautiful screenshots". So it's more of a consumer-facing product than ours. I suspect they had to do a little less work to campaign 🤔. I still think we were lucky that a big company like Stripe, Shopify, Apple, or another big start-up didn't announce a significant product. Thursday is considered a high-traffic day on PH (Tuesday and Wednesday are the other two).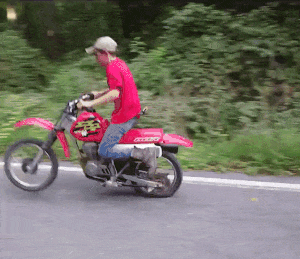 Sometime after 16 hours of the PH day, something happened on PH; I suspect a bug. We had more votes and kind of the same number of comments as the #1 and we were still #2. We also started to see "2nd product of the day" badge on our page (and "1st product" for #1). That threw us off a bit. Even the private launch dashboard did not show the countdown anymore. We thought "the fight was over". It was 3 AM on our end, and we were beat. It's quite draining psychologically to "hunt" for that feedback, grow on the podium, be so close to the top and not get there. So I spoke with David, my brother, and went to sleep. It was still a good result and a good launch.
During the night, David sent me a message that we dropped on to 3rd, then again on 2nd. PH definitely does some cleanup with the votes. We lost about 20-30 votes after the 24h window closed. Some products lost 100 votes. Not sure what happened there, but we're still happy we haven't lost our position.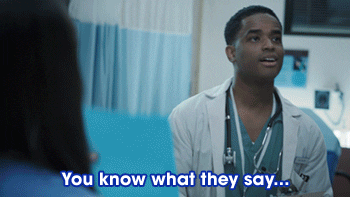 You'll find Avo's PH launch here.
Ruby Weekly
One of the biggest newsletters in the Ruby community is Ruby Weekly, and it comes out on a Thursday. I knew that. I could have anticipated they would pick up on the Hacker News article, feature us, and hold off the Product Hunt, but I didn't.
So we got featured on Ruby Weekly. That's usually a good thing (this time too 🙏), but I wanted to measure each campaign's results, not all together. I'm grateful for the featuring (please don't stop doing that 😊), and we got some traffic from there too. I guess it helped in a way because it drove traffic to our website, where we had the Product Hunt badge visible.
The stats for Thursday look like so:
1.6K site visitors and 7K pageviews
one newsletter subscriber
one trial
2nd Product of the Day badge on our homepage 😎
Conclusions
For such a niche and technical product like Avo, I'd say we got much more ROI for the HN post than for PH. We worked our asses off to bring in traffic, and there were just a few conversions. There might be wins in the long run from SEO and the 2nd product of the day PH badge. For HN, we did considerably less. Primarily respond to questions.
What next?
David and I are excited about things to come. The community definitely noticed Avo and is curious about it. We have to work more on how we communicate about the product.
There is a ton of work we still have to do on the development side to make this the dream platform we'd like it to become.
Keep up with the updates
You can keep up with updates by subscribing to our newsletter, following us on Twitter, joining our Discord server, and by starring the GitHub repo ⭐️.